Summary of the drama
It seems like Korean drama post-divorce story line trend has not ended yet. This drama is another one that follows such trend. The story started with the couple's past story: Na Ae Ra (Lee Min Jung) is a daughter of a small restaurant owner, and she was one of the most beautiful girls around the town. Cha Jung Woo (Joo Sang Wook) was initially a nerd and computer genius who often eats at Na Ae Ra family's restaurant. They liked each other and ended up being married a few years later. Cha Jung Woo passed a civil servant test and he was doing well initially, but on their 100th wedding celebration he decided to switch career: he wanted to build his own company. Na Ae Ra was rather disappointed initially, because she knows it means they will be on financial difficulty; but she ended up accepting it. She worked 4-5 part time jobs to pay for the family's living and the company's start up cost, while Jung Woo worked on his company from the bottom. At that time, Ae Ra was pregnant and being overworked, she finally lost her baby. During that time Jung Woo did not know that she was pregnant, and was unreachable when she lost the baby. Na Ae Ra was really disappointed and decided to end their connection with a divorce.

Six years later, Na Ae Ra worked in a high end boutique as a sales woman while Jung Woo became the CEO of a mobile app company called DonTalk. Knowing this, Na Ae Ra came to his company to make him feel sorry for her as this whole time she has been paying for the debt that she obtained for this company's start up cost. Now they both disliked each other, but she ended up working for the company, 'to make him feel sorry even more, to haunt his life'. But in the end, through meeting daily 'in the elevator', they fall in love for the second time. This relationship was made complicated by Ae Ra's coworker who was also Jung Woo's close friend, Gook Seung Hyun (Seo Kang Joon), as well as the DonTalk's director who obsesses over Jung Woo, Gook Yeo Jin (Kim Gyuri).
Main Casts
Lee Min Jung
as Na Ae Ra
Other shows played:
* All about my romance
* Big
* Midas
* Lunch Box
* Smile, you
* Boys Over Flowers
More
here
Joo Sang Wook
as Cha Jeong Woo
Other shows played:
* I need romance 3
* Waiting for love
* After school: lucky or not
* Good doctor
* Feast of the Gods
* My princess
More
here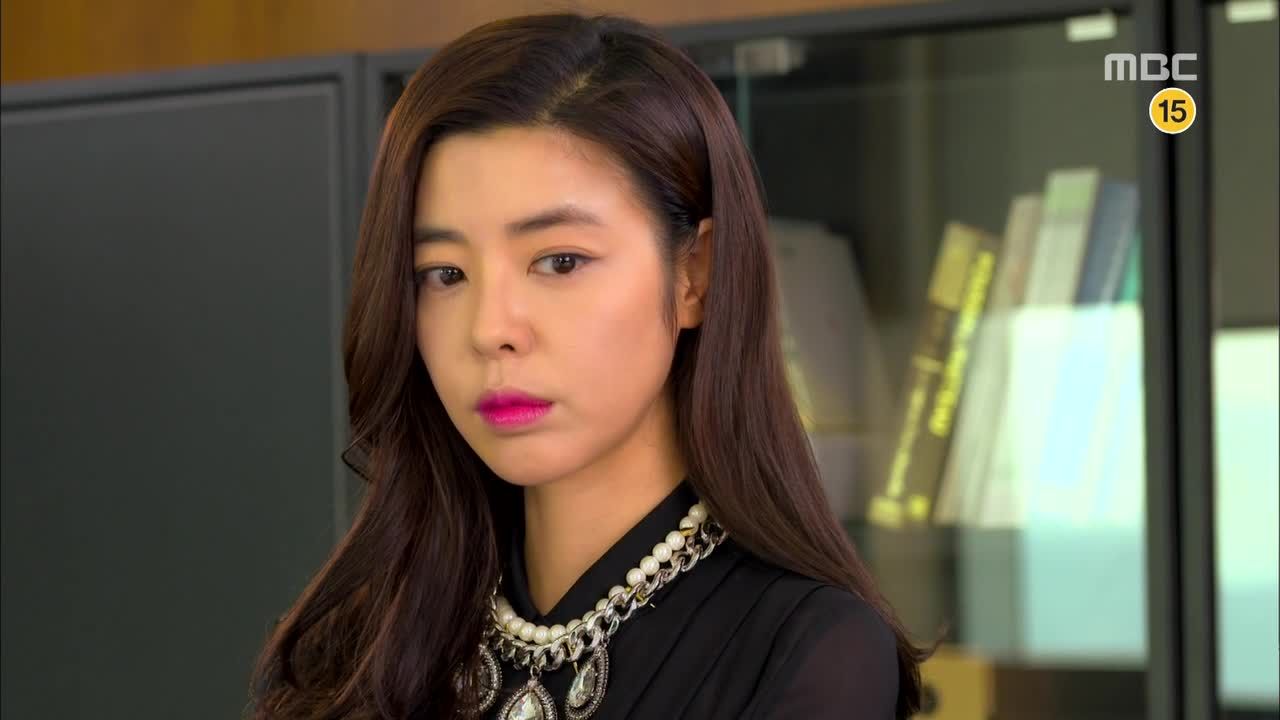 Kim Gyu Ri
as Gook Yeo Jin
Other shows played:
* Scandal: a shocking and wrongful incident
* God of war
* Just say it!
* We teach love
* Young Jae's golden days
* Loveholic
More
here
Seo Kang Joon
as Gook Seung Hyun
* The suspicious housekeeper
* Good doctor
More
here
Review
Many people might not agree with me on this, but as for me this is probably my favorite drama of the year. I like it better that My Love from The Star even though Cheon Song Yi is just so adorable. This drama is more favorable for me because it is light, not made too dramatic and is very cute. Na Ae Ra is very to the point, unlike confused female characters in other dramas. Cha Jeong Woo is definitely my favorite character in the whole drama, though. You can see how funny he is from the beginning when he was such a nerd and how he acted.. I just laughed all the time seeing how awkward and nerd he was. Then he changed to a cool looking guy once he became a CEO, but then near Na Ae Ra his real character comes back. He wants to be loved, and looks for her attention. The way he acts, is totally amazing. Hands down, my favorite actor of the year! The story itself is clear, and definitely a lot of funny moments as well: from Jeong Woo's awkward laugh, him secretly winking at Ae Ra during meeting, Ae Ra breaking her brother's laptop while he was watching adult movies and once Jeong Woo fixed it that video played *awkward moments*. I really really like this drama, and I have been recommending my friends to definitely watch this!
Where to watch?
I have been watching it on Viki.com because I usually watch the day it came out, but now that the airing finished, you can actually watch in a lot of sites. I also usually watch dramas through DramaFever.com, they are good too.
Let me know what you think of the drama, I will be happy talking to you about this drama!
Love,
Catherine.