One of my favorite cities: Tokyo. I can be standing or sitting anywhere in this one city and my eyes are bedazzled by the fashion charms of the Tokyo people. Sitting inside a train, I can see some interesting styles.. walking in a station I can just watch people wearing cute-cool-artistic. I cannot describe more, let me know if you have been in Tokyo but for me it is just amazing.. You can really express yourselves through what you wear and it's not weird because everyone is doing it. It was totally fun and energizing to be there, especially if you enjoy looking at what others wear...

Below are some pictures I caught on TokyoFashion.com and I would like to share some of the things I see that made my eyes analyze. They are so all out!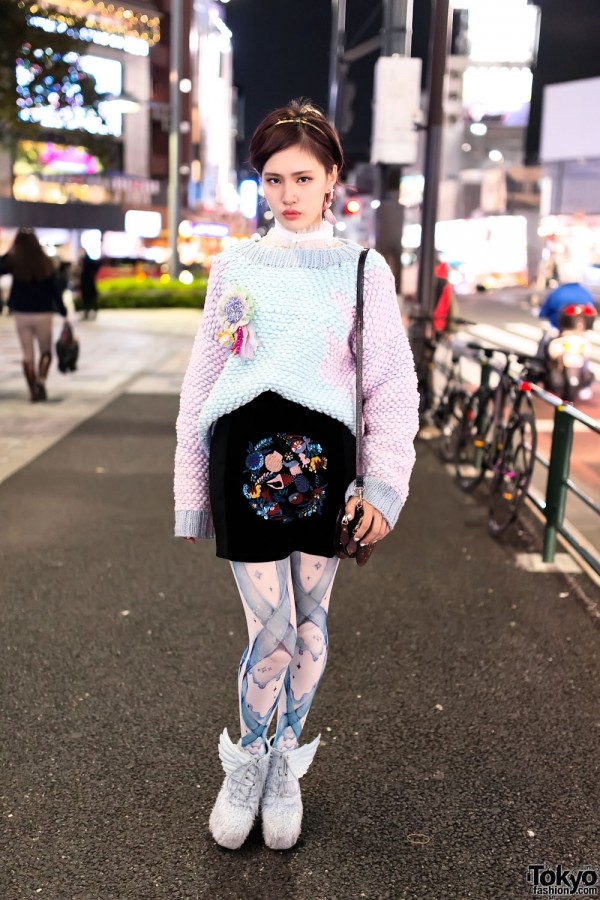 First, the amazing pastel colored sweaters and the flower attached to it.. It is really sweet and adorable. The plus point is definitely for the shoes! Look at how angelic it looks. This whole package is just so adorable don't you think? (Full post
here
)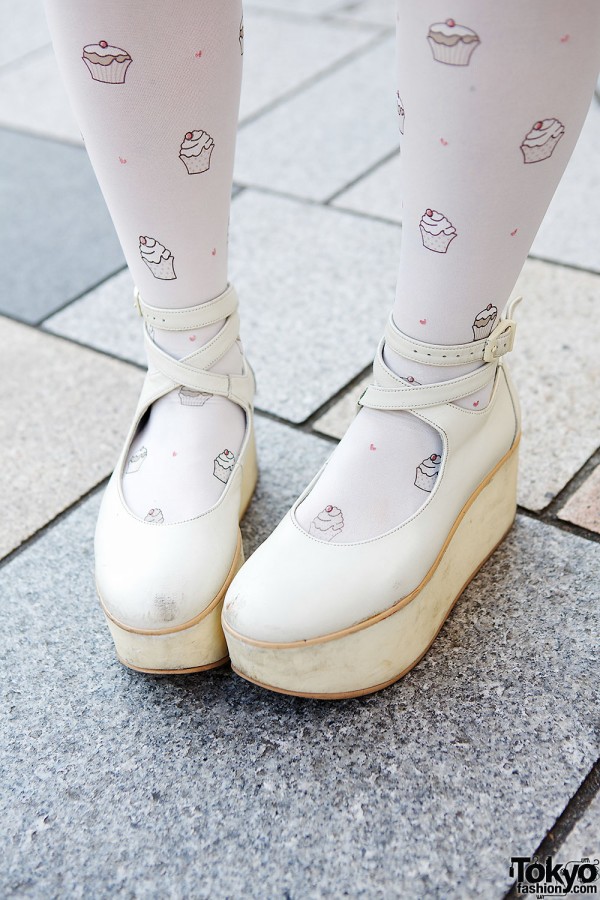 Oh Gosh! Look at these cute little cupcakes on the stocking. It's really pretty isn't it. Plus the white shoes adds to the sweetness of the outfit! Gotta look for this cupcake thingy. (Full post
here
)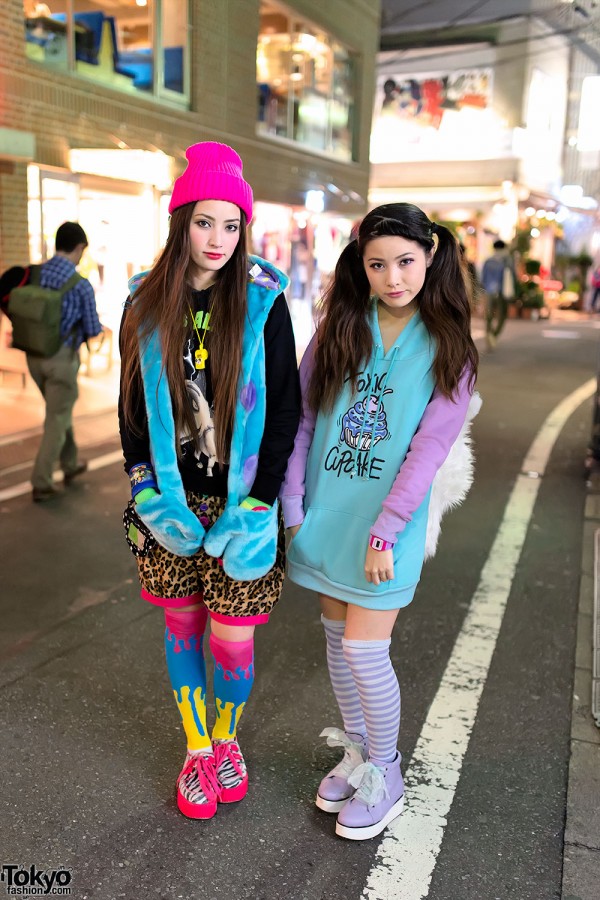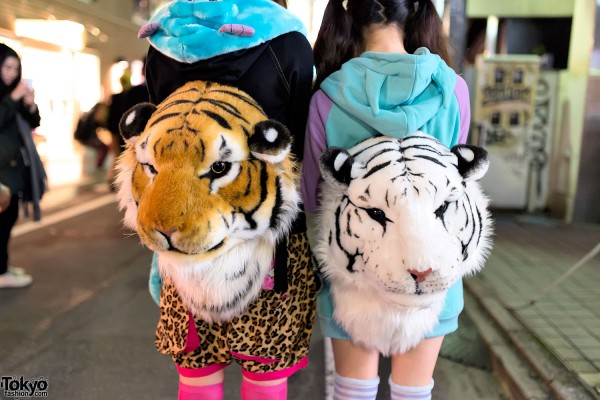 These two friends are also very adorable Their style is pretty brave and outspoken. Plus I have seen a lot of these tiger backpack on tokyo fashion. Hey do you know I have heard that Tiger is gonna be extinct by 2017? Is that why they are in these days?? Any way Gotta love the monster U feel to their outfit, plus the violet colored shoes that one of the ladies wear. (Full post
here
)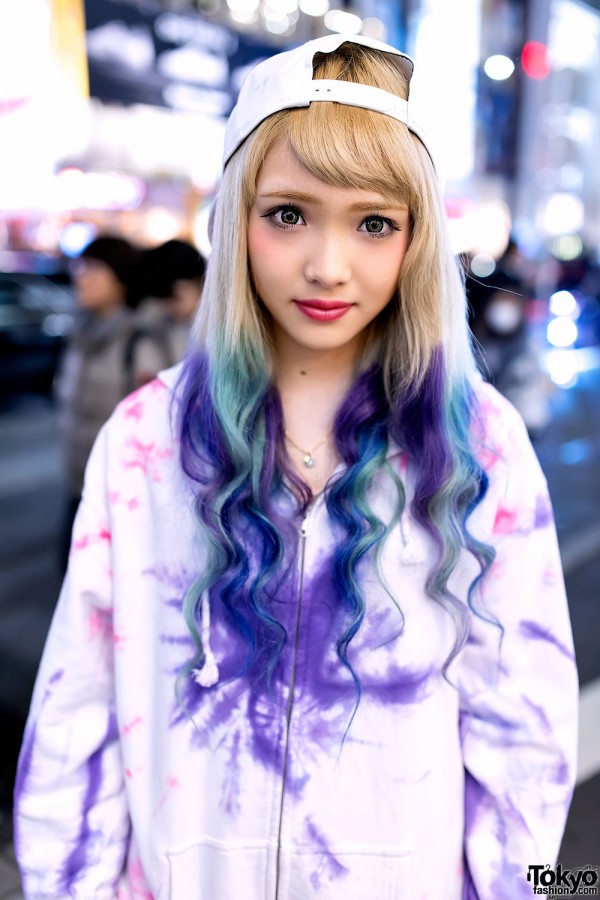 When I'm talking about fashion in Tokyo, I'm not talking only about what they wear as in clothes. Japanese dress up as a whole with full hair and make up to the detail. That's what make me love them even more. Look at this girl's hair, isn't it cool? It's too cool that I wish I can ever make mine like that... (Full post
here
)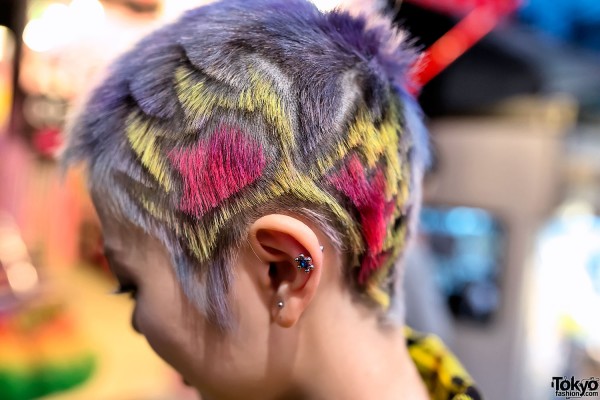 Not that I would like my hair to be bald like that, but honestly this is the first time I see someone hair looks like this, so I thought I would like to share (Full post
here
)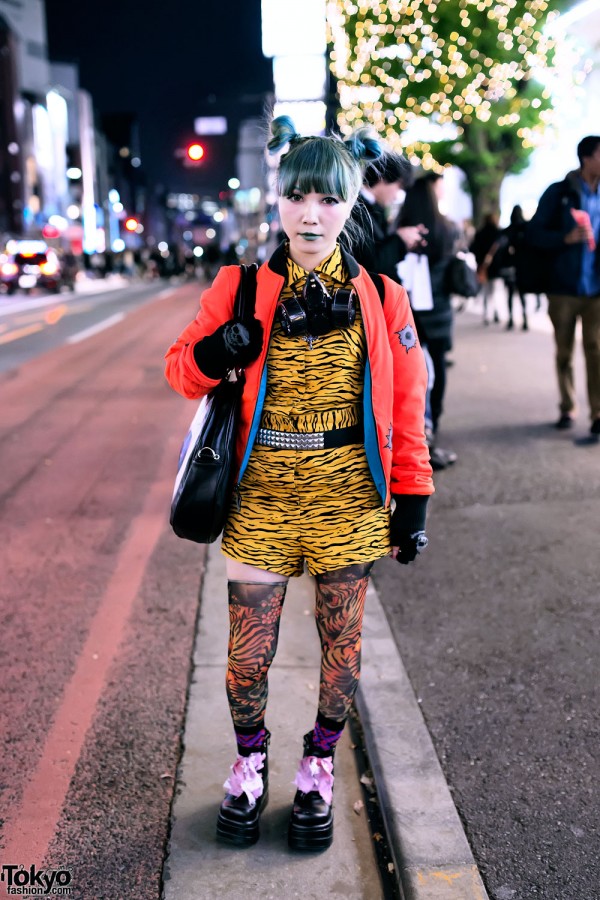 Gotta admit I love her overall and shoes! Too cool!! (Full post
here
)
Thank you TokyoFashion.com for allowing me to peek over cute cute awesome style out there in Tokyo despite the fact that I am stuck here in Illinois. If you haven't seen this site yet... you are missing a bunch. Since my professor actually told me this site, I have been on it for quite a bit.. I think they provide really interesting Japanese street style out there that provide much of my inspiration. Seriously take a look!!
Anyway, I just want to say that Tokyo is a dazzling city for me.. My eyes are continuously busy wandering around looking at people's style all around the city. It is such an artistic and accepting city for fashion. Gotta go there again next time!
Love,
Catherine